Rainbow Cake
7CCJCYXREQDZC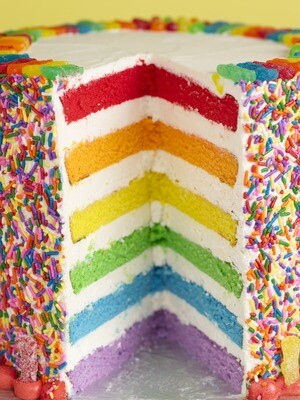 Cakes
All colors under the rainbow. Rainbow colored white cake with sweet vanilla frosting is a great pick-me up for any quarantined family!
Our Rainbow Cake comes in two versions - mini or TALL. The mini reaches a height of about 5.5 inches while the TALL reaches almost a whopping 9 inches!
Want a little extra fun?? Add an EXPLOSION of candy inside your rainbow cake!
**Please note: We CAN ship the mini size rainbow cakes. We CANNOT ship the TALL size rainbow cakes.**
Yes!! (25)
No :( (0)